Photos
Boy with Rees or riddle as they were called in this part of the country and covered with sheepskin.
As part of the Lawerence Collection County Antrim.
Many thanks to Declan Villa from Derry, for giving us this photo: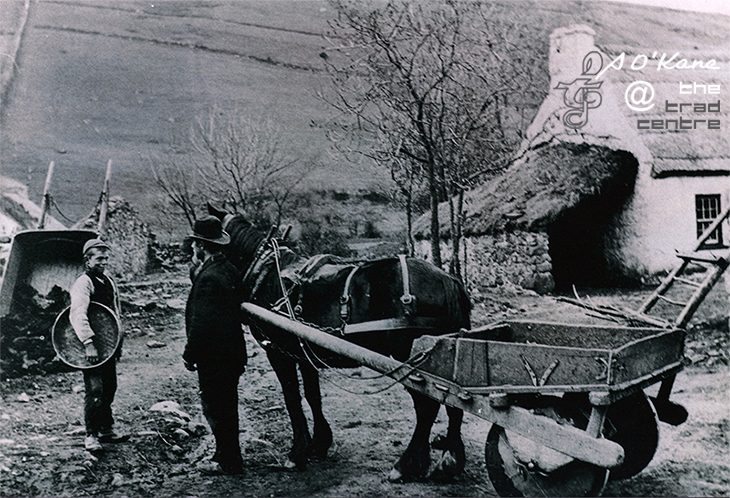 From; "Ordinance Survey Memoirs of Ireland - Parishes of Co. Londonderry III 1831-5 - Roe Valley Lower, Vol. 11, Edited by Angelique Day and Patrick McWilliams, The Institute of Irish Studies - ISBN 0 85389 390 X" Page 16:
"Sheepskins
Sieves are made of sheepskins and prepared by spreading lime on the fleshy side of the skin and folding it up for 2 or 3 days, then rolled round a hoop about 3 inches in depth and when perfectly dry, holes are punched into the skin. Rees are also made of sheepskins, holes much wider. Information obtained from John Dunlap, Thomas Stevenson and John Donald, farmers 24th December 1834."
Page 17:
"Implements of Husbandry
… sieves and riddles…"
---
Trivia:
To dispel the myth that the bodhrán as an instrument has something to do with deafness, below find the correct translation from the following source:
Foclóir Gaeilge - Béarla
Niall Ó Dónaill
Irish-English (dictionary)
Page 119
Bodhrán, m, (gs. & npl. -áin, gpl, ~).
1. Winnowing drum. 2. (Kind of) tambourine
---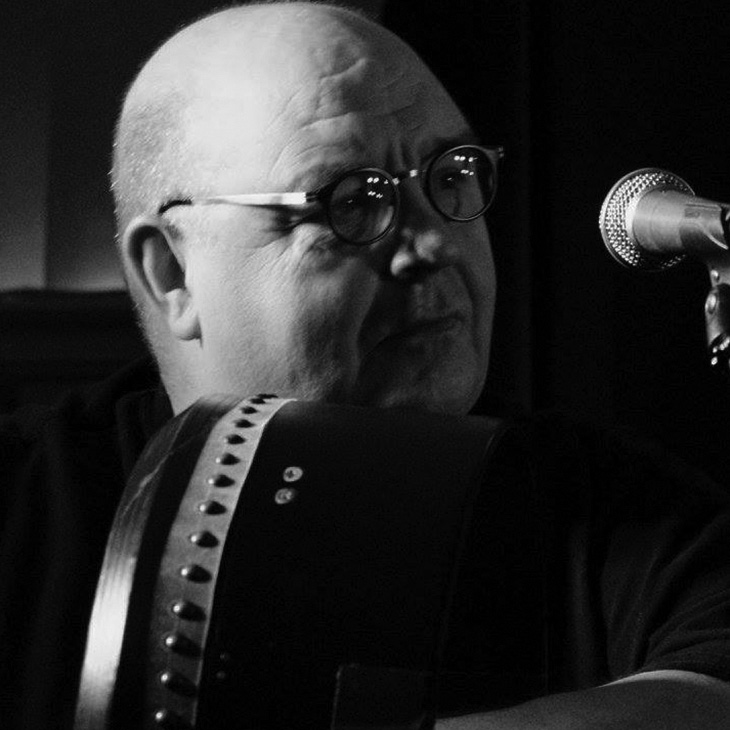 Gino Lupari
---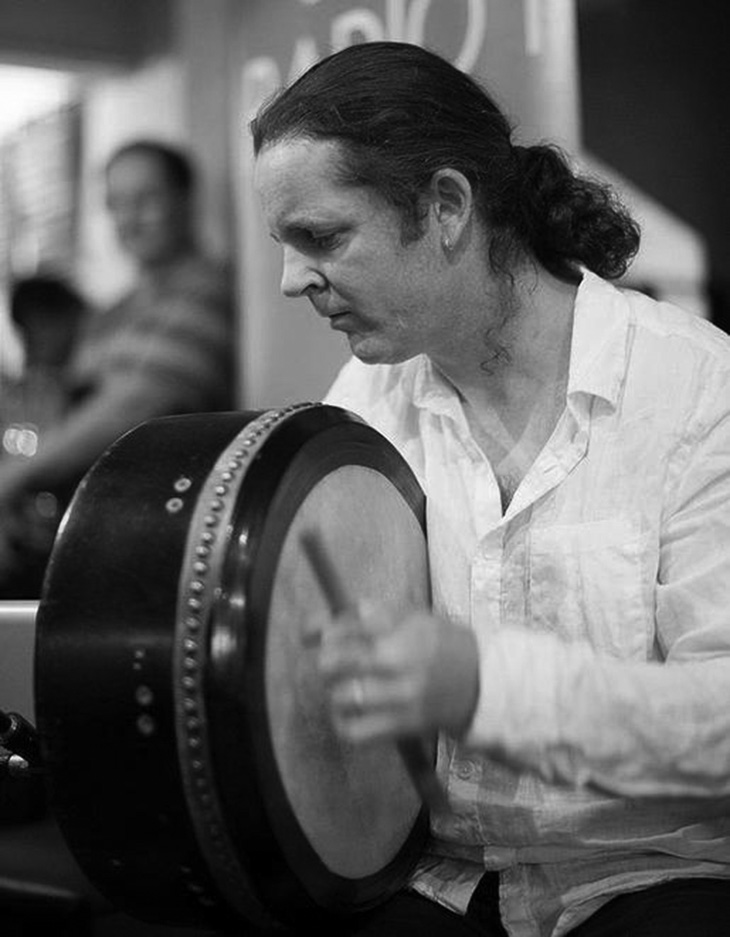 Neill Lyons - Photo credit: Tony Kinlan
---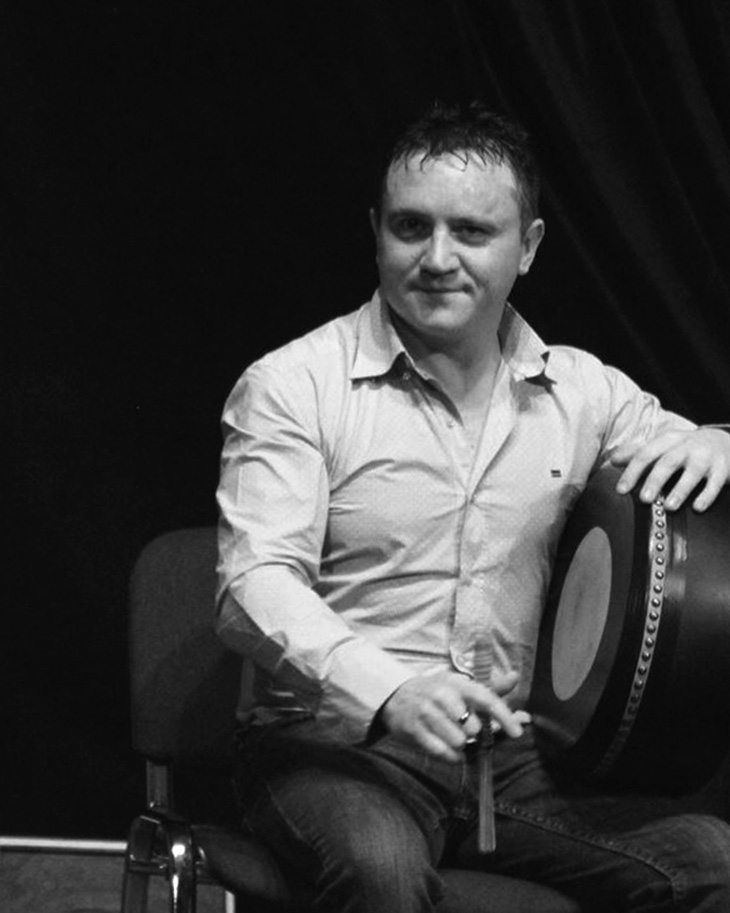 John Joe Kelly
---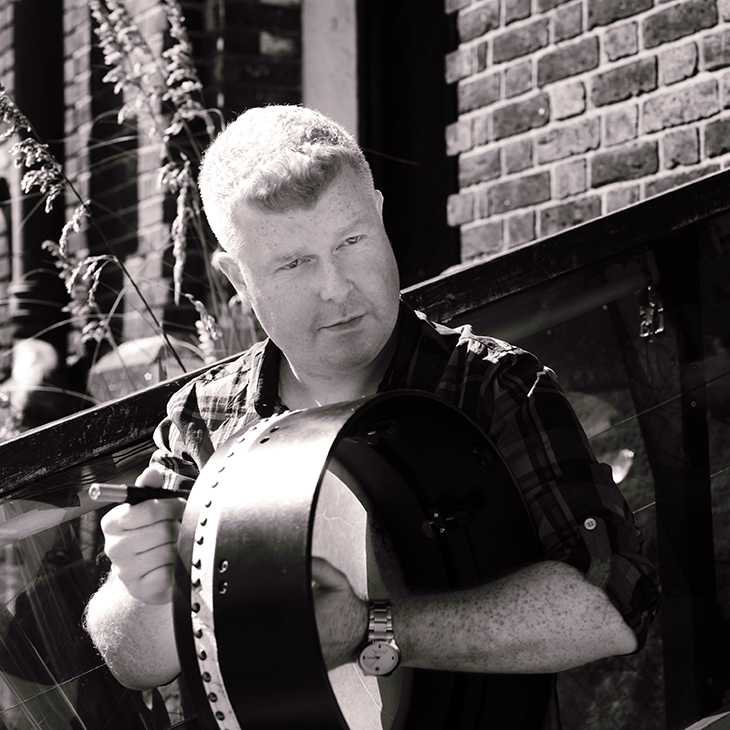 Dom Keogh - Photo credit: Maurice Gunning
---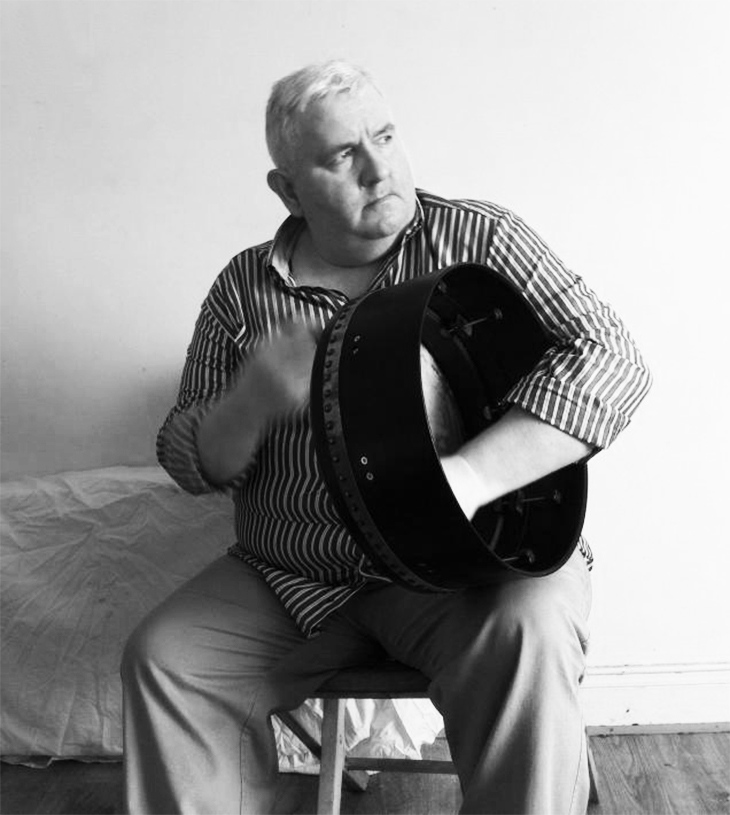 Mossie Griffin
---