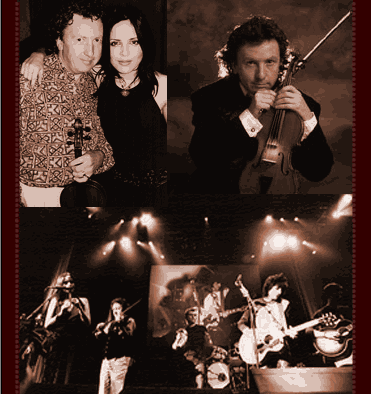 The Early Years

1 of 3

Frankie Gavin was born in County Galway in 1956 on the eastern side of Lough Corrib, in a place called "Corrandulla". Frankie hailed from a very musical family, and is the youngest of four, with older brother Sean playing the accordion and sisters Marion and Noirin also heavily involved in Irish traditional music. Frankie's father, J.J. Gavin played the fiddle, while his mother, Mary Crehan from Ballygar, and her brothers all played music on the accordion or fiddle.

Frankie has been playing Irish traditional music since the age of four when he started on the tin whistle. At the age of seven he made his debut television appearance on Irish TV and had appeared on American television by the age of nine. Martin Rabbitt taught him to read music in Galway, but he is largely self-taught and has a remarkable ability for learning music by heart.

In 1973, at the age of seventeen he was placed first in the All Ireland Under-18 Fiddle Competition and in the All Ireland Under-18 Flute Competition, both on the same day.

Frankie Gavin was heavily influenced by the early 78 US recordings of Michael Coleman and James Morrison, which he listened to at home and has always had a high regard for the latter.